When I'm having an episode it's like my whole world collapses into that incredibly painful moment. I can't see/feel anything else.

#BPd

— BPD Orchid (@TalkingAboutBPD) June 13, 2017
I fall into this high intensity state. Emotions deafening me. Engulfing me. I'm drowning in them, they are suffocating me.
It can be a very scary and lonely experience. It's something a bit like a flashback to a previous emotional state.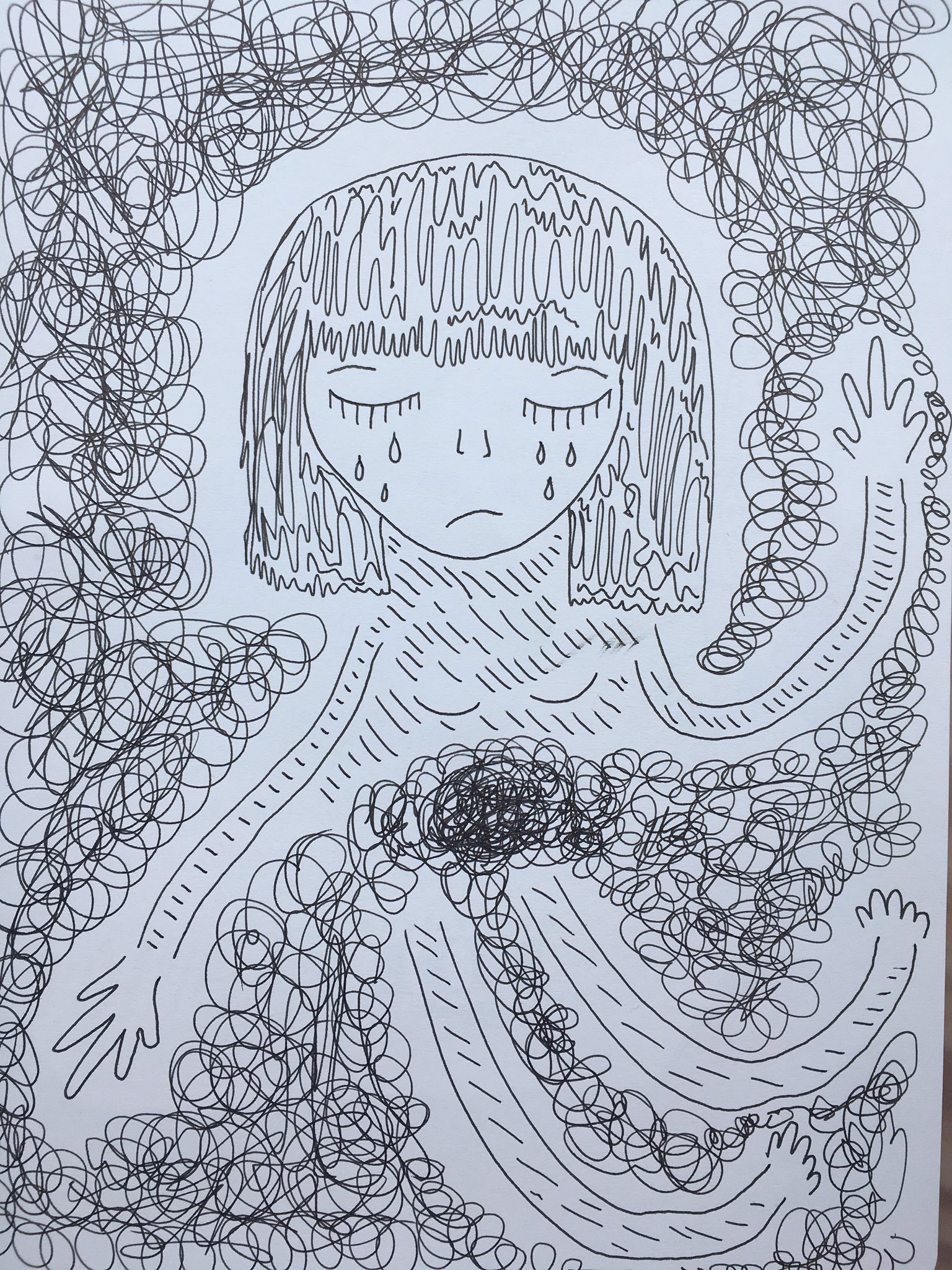 Drawing of an episode by me
I often feel ashamed and embarrassed. And that's when the paranoid thoughts can kick in sometimes.
My episodes are getting better. I come out of them quicker and they are less intense than they used to be. I accept myself more.
Even so, they are still very painful and very frightening when they come over me.